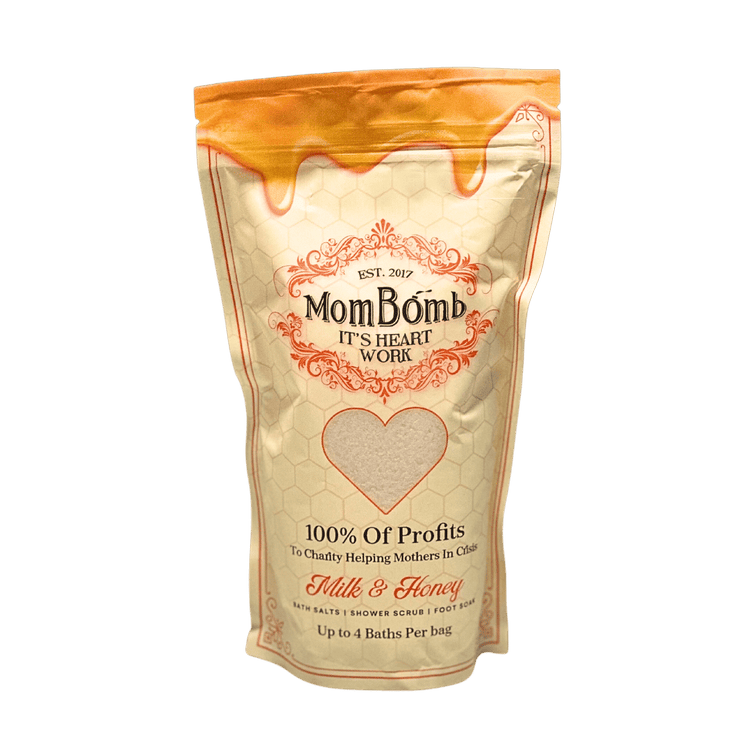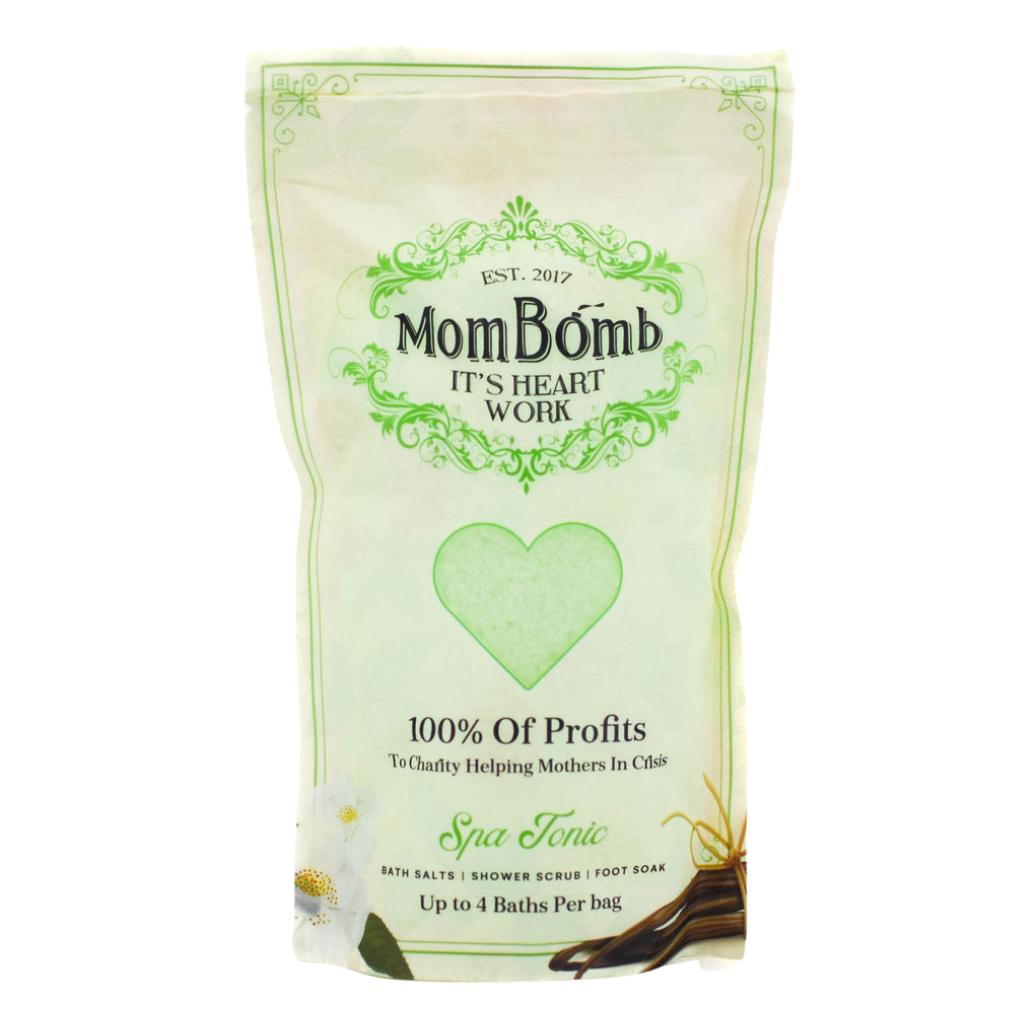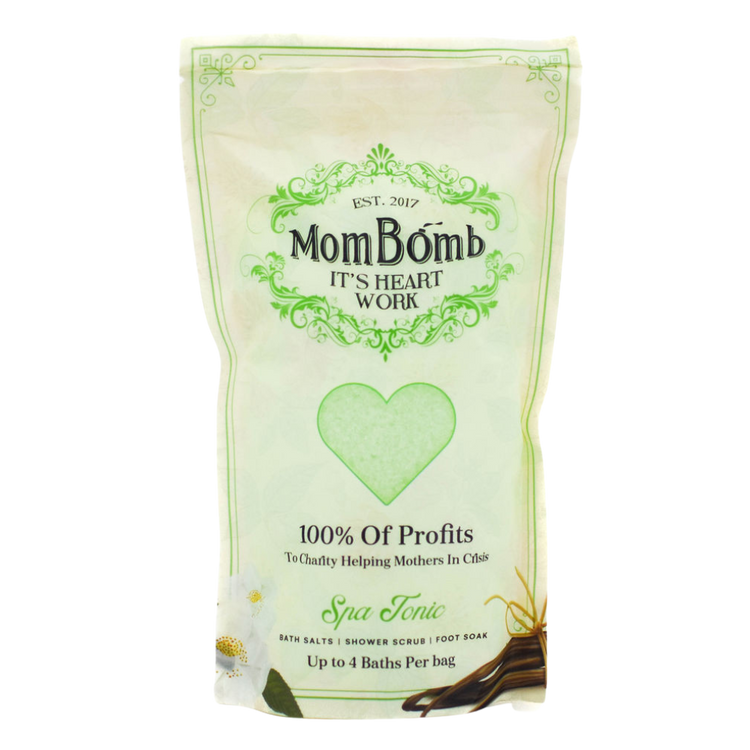 Mom Bomb

SPECIAL OFFER Milk & Honey + Spa Tonic Bath Salts
Sale price

$19.99

Regular price

$30.00

Unit price

per
This [limit-type] has a [limit-qty]-item limit per order
A little patience goes a long way. This item is not available just yet, but you can Pre-Order it now.
Check out our Pre-Order Policy to learn more.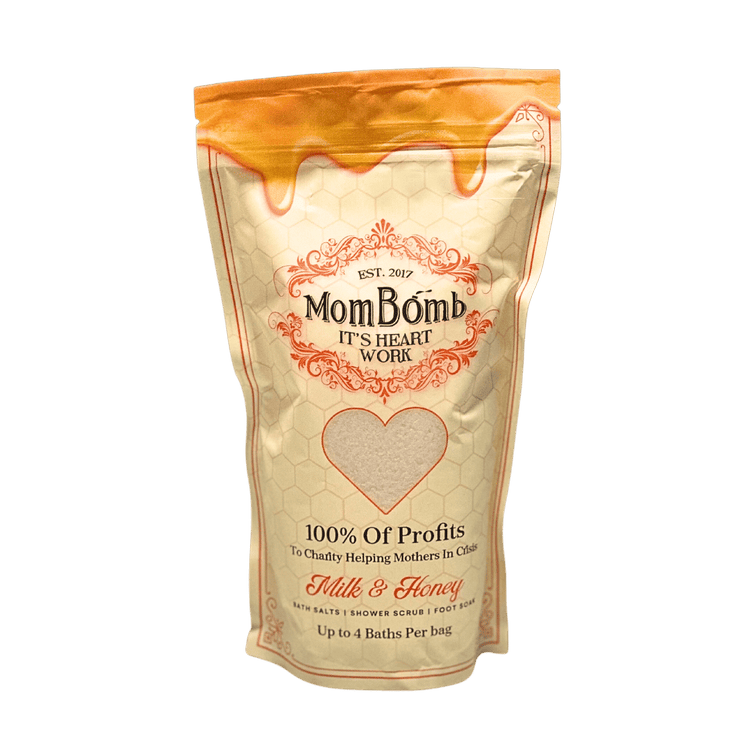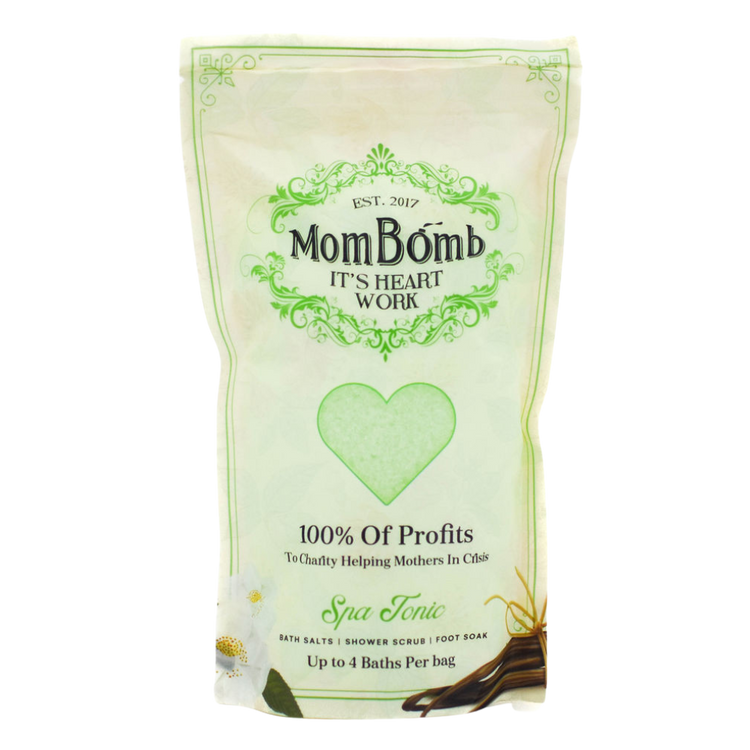 Introducing the ultimate relaxation package from Mom Bomb, featuring our delightful combo set. Immerse yourself in a blissful self-care experience with our Milk and Honey Bath Salts Shower Scrub and Foot Soak, alongside our invigorating Spa Tonic Bath Salts Shower Scrub and Foot Soak.

Indulge your senses as you step into a world of pure tranquility. Our Milk and Honey blend combines the soothing essence of warm milk with the sweetness of honey, creating a serene oasis in your bathroom. Immerse yourself in the calming aroma while the natural salts gently exfoliate and revitalize your skin, leaving it feeling silky smooth and nourished. Let your worries melt away as you soak your tired feet, allowing the soothing properties of the milk and honey to restore and rejuvenate.
For an uplifting and energizing experience, turn to our Spa Tonic blend. Bursting with revitalizing scents of zesty citrus and invigorating herbs, this aromatic blend will awaken your senses and invigorate your body and mind. As the salts work their magic, they gently exfoliate and detoxify, leaving your skin refreshed and glowing. Treat your feet to a revitalizing soak, as the Spa Tonic infusion revitalizes and renews tired feet, leaving them feeling light, refreshed, and ready to take on the world.
With our combo set, you get the best of both worlds. Switch between the soothing comfort of Milk and Honey and the refreshing burst of Spa Tonic, depending on your mood and needs. Whether you're looking to unwind after a long day or start your morning with a rejuvenating boost, our combo set has you covered.
At Mom Bomb, we pride ourselves on using high-quality, natural ingredients that are gentle on your skin and the environment. Our bath salts and shower scrubs are crafted with love and care, ensuring a luxurious and indulgent experience every time.
Treat yourself or surprise a loved one with the gift of self-care. Our Mom Bomb combo set is the perfect addition to your pampering routine, offering a moment of relaxation and rejuvenation whenever you desire. Elevate your bathing experience with the magical fusion of our Milk and Honey Bath Salts Shower Scrub and Foot Soak, and our Spa Tonic Bath Salts Shower Scrub and Foot Soak. Get ready to immerse yourself in a world of tranquility and emerge feeling refreshed, renewed, and beautifully nourished.
Directions:
Bath: Sprinkle ¼ to ½ cup cups of bath salts into your warm, running bathwater. Settle in and soak for 20 minutes. Relax and enjoy your spa-like experience!
Shower: Exfoliate and soften skin in the shower by mixing a handful of bath salt with a tablespoon of shower gel and massage into wet skin.
Foot Soak: Mix one cup of bath salt with warm water in a foot bath and soak feet for 10 minutes to help soothe aches and soften rough skin.
Ingredients:
Magnesium Sulfate, Fragrance, FD&C Colorant. 
Choosing a selection results in a full page refresh.