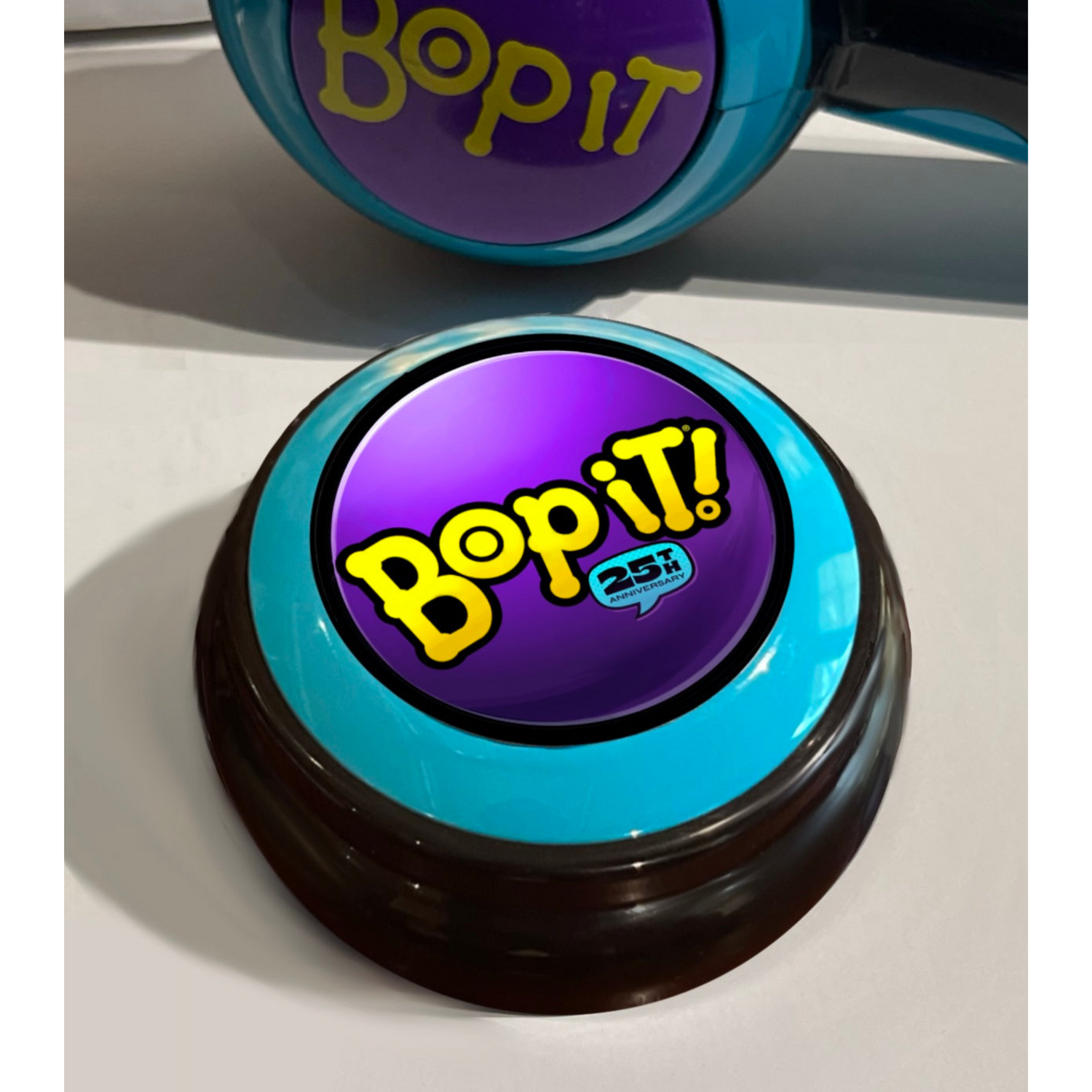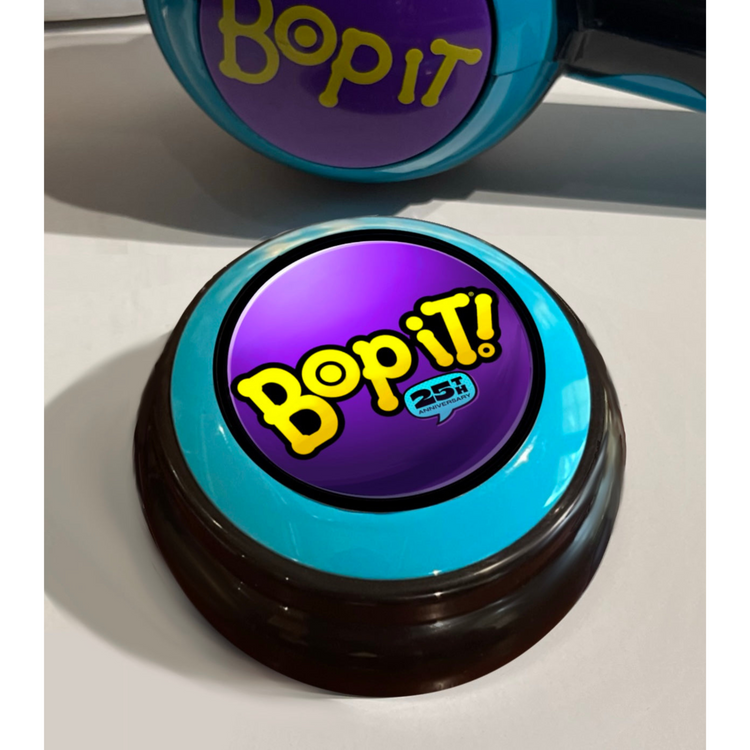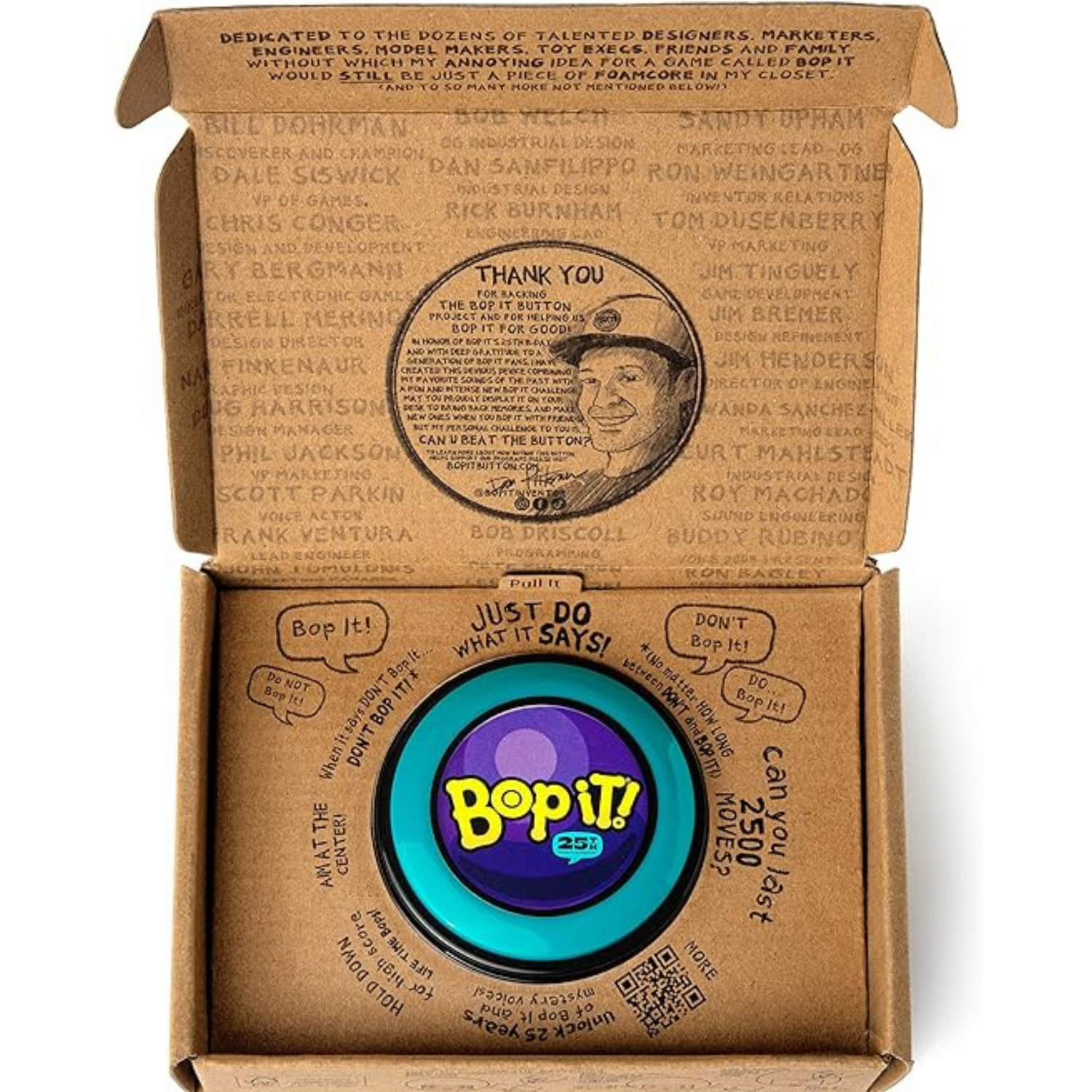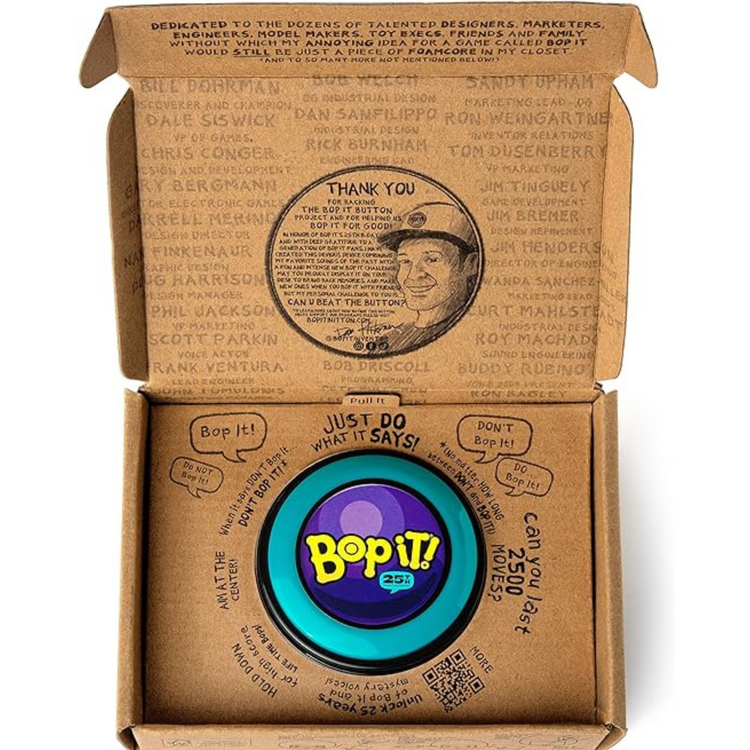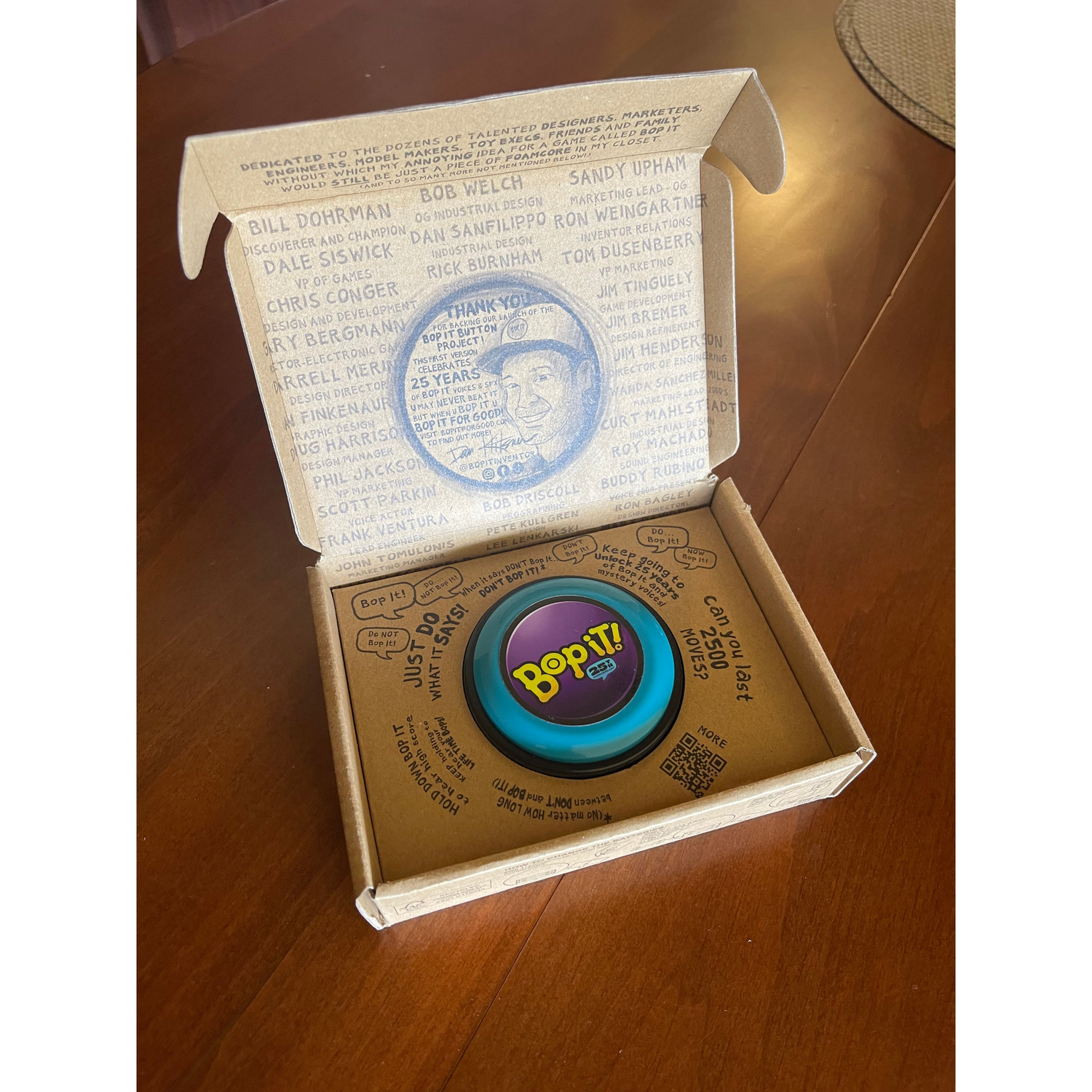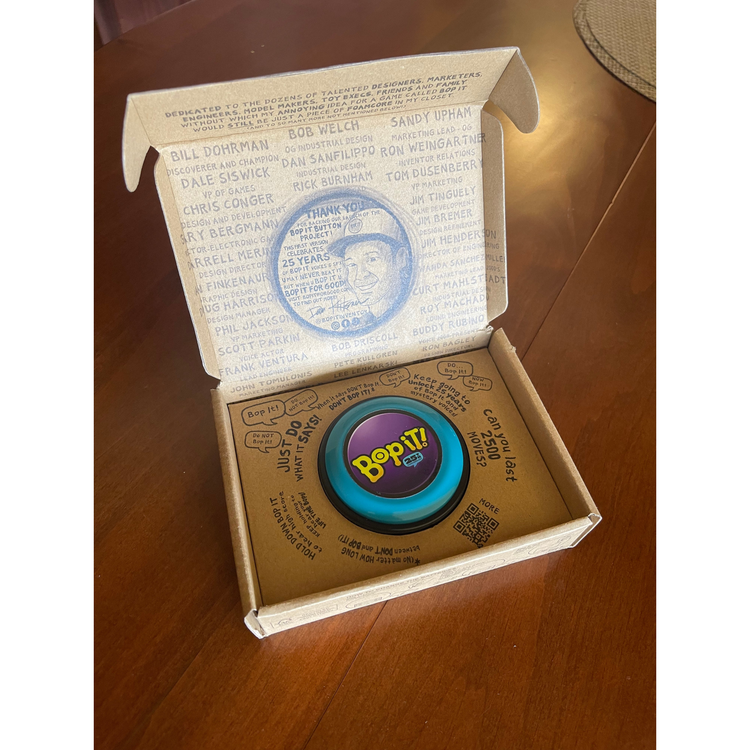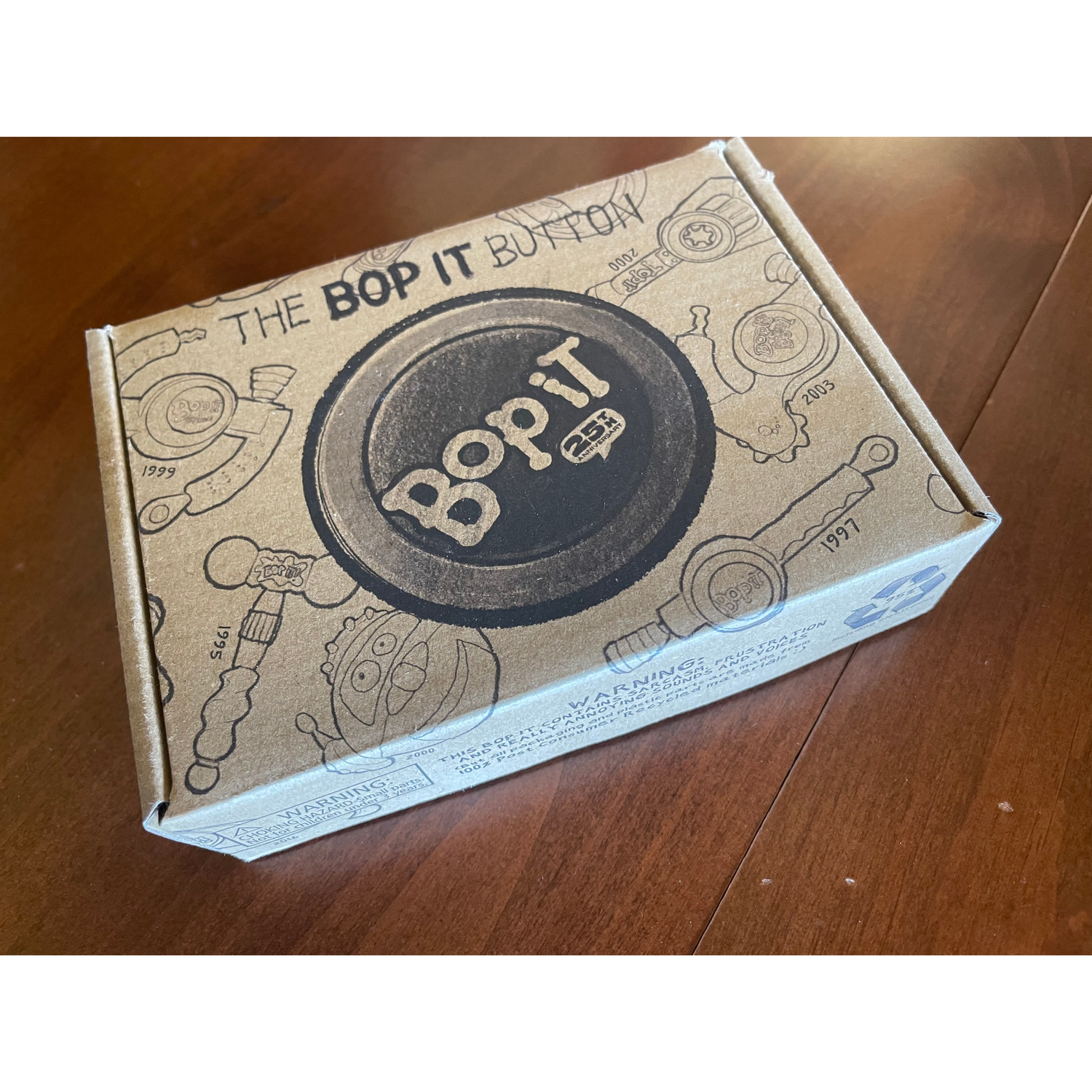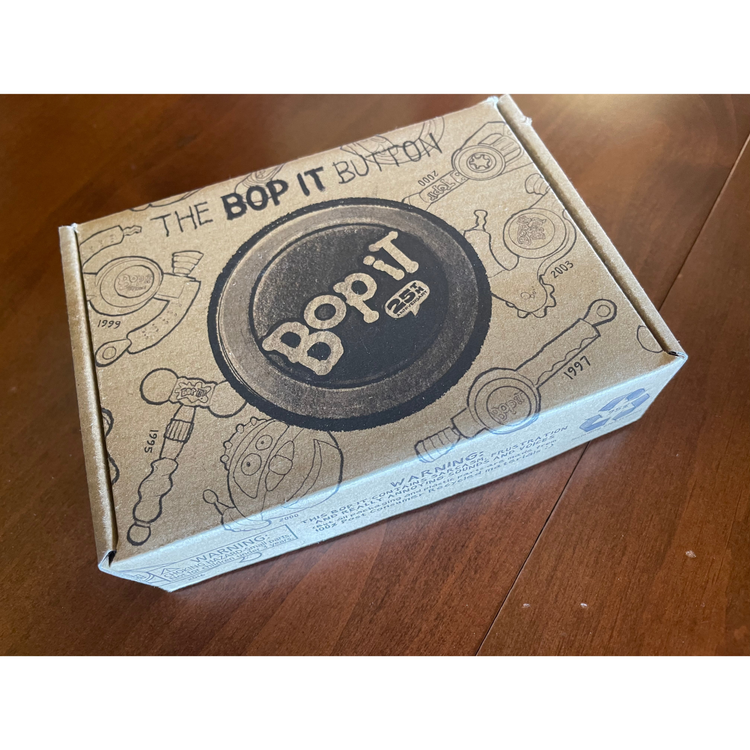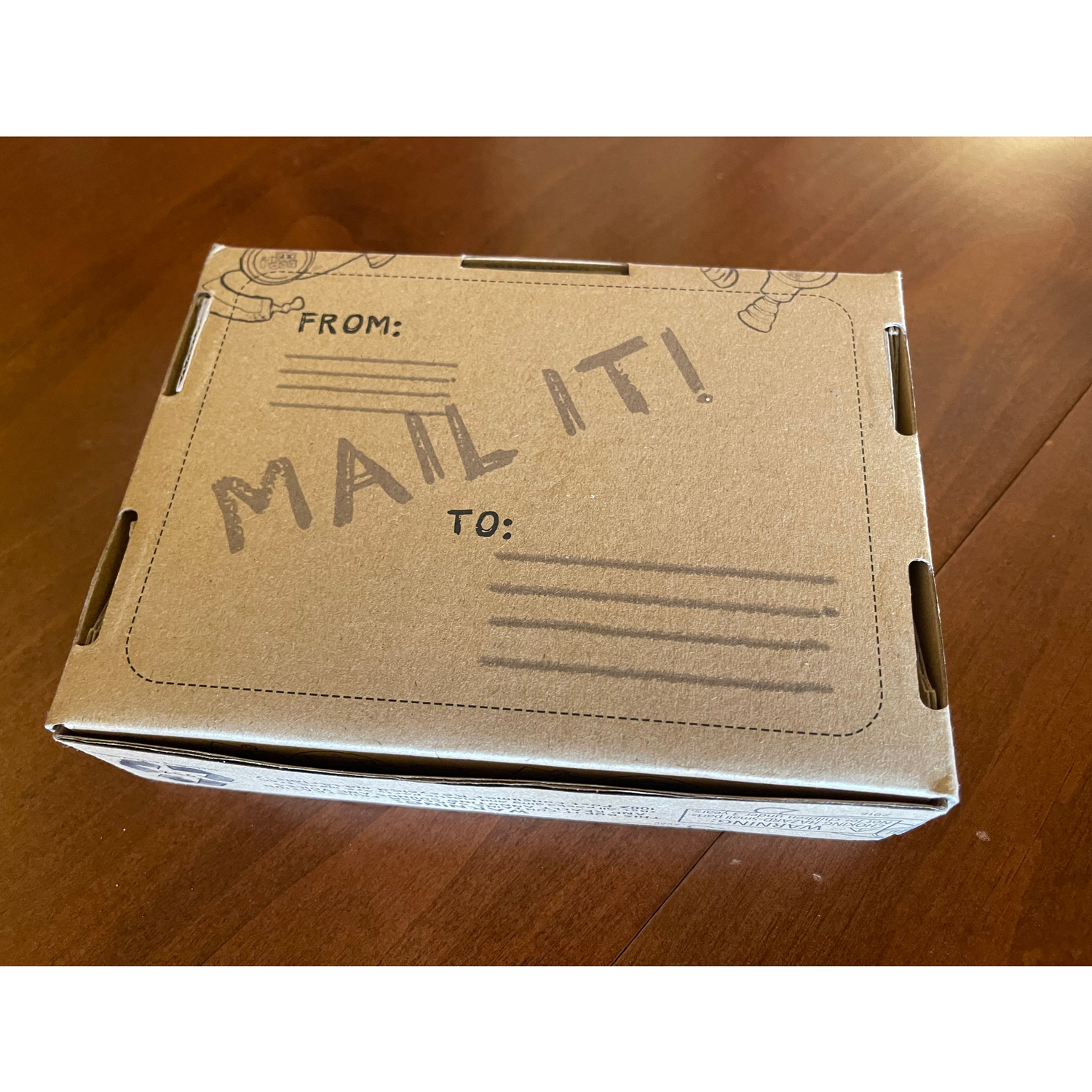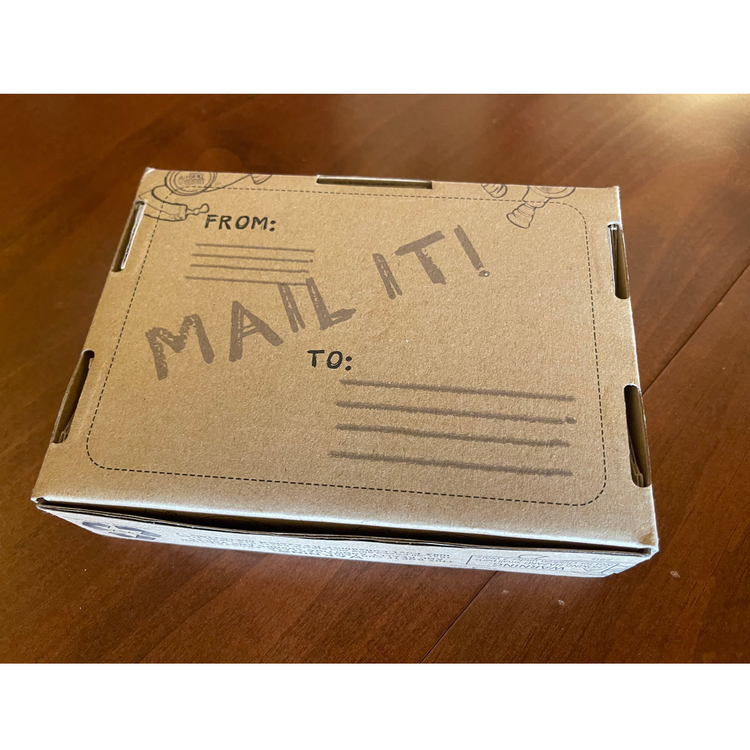 Bop It For Good

SPECIAL OFFER Bop It Button - Inventor's 25th anniversary Bonus Edition
Sale price

$22.00

Regular price

$24.99

Unit price

per
This [limit-type] has a [limit-qty]-item limit per order
A little patience goes a long way. This item is not available just yet, but you can Pre-Order it now.
Check out our Pre-Order Policy to learn more.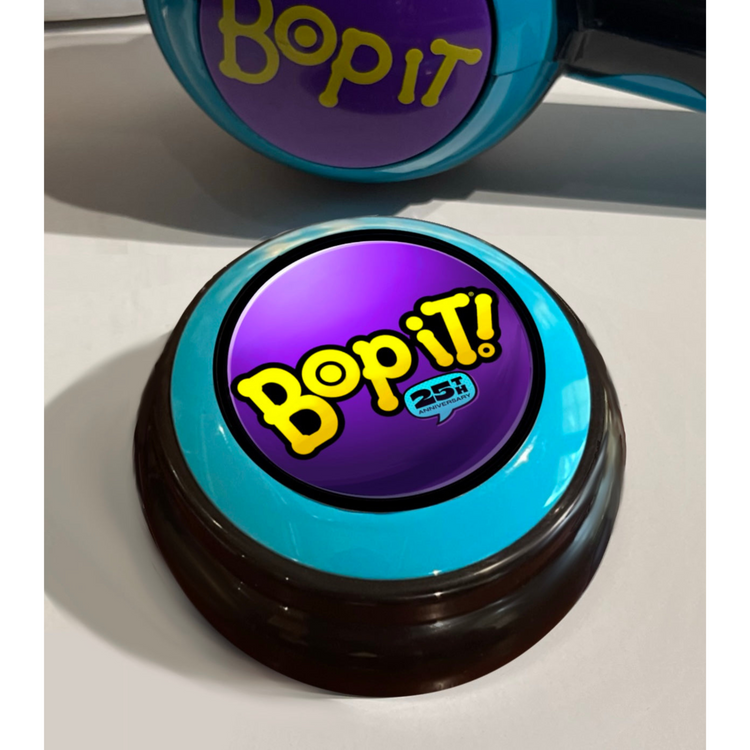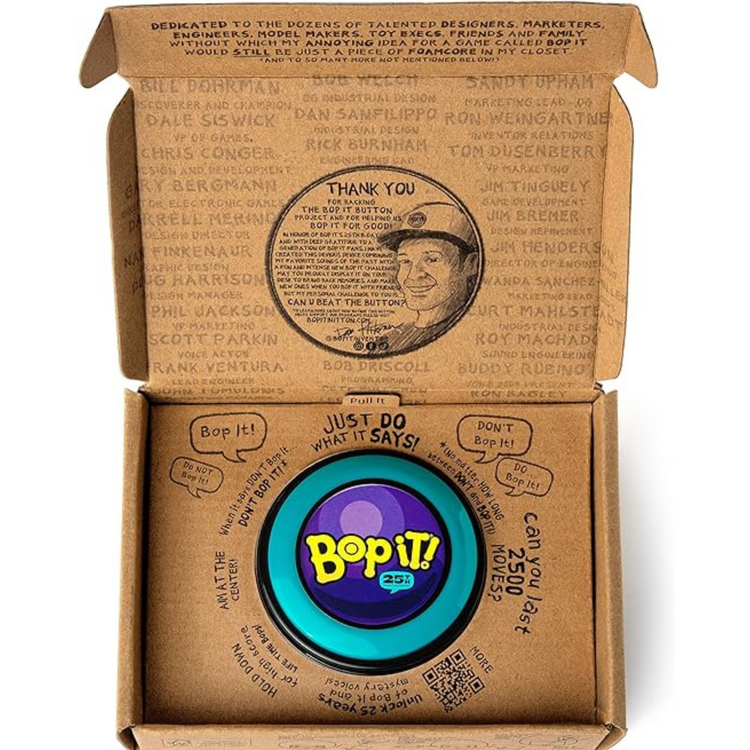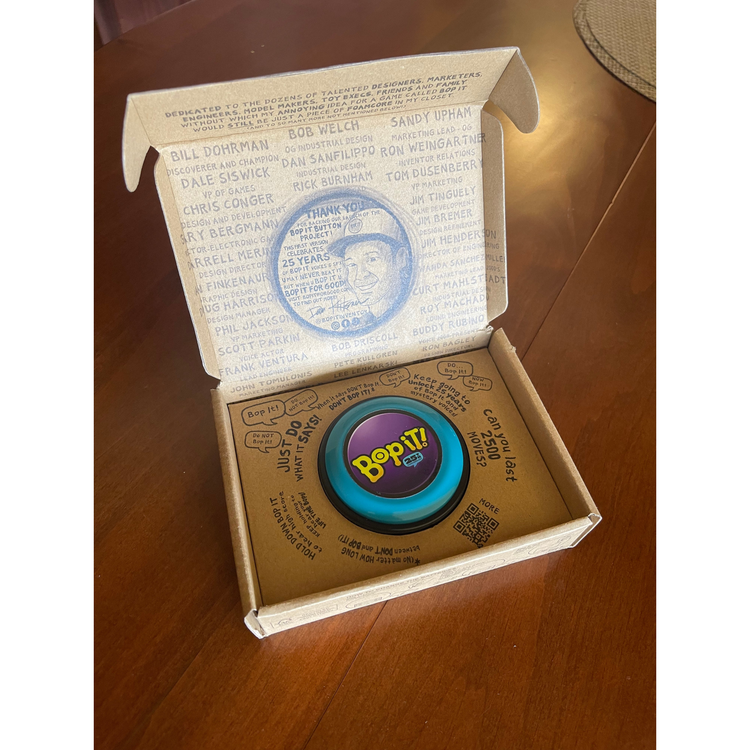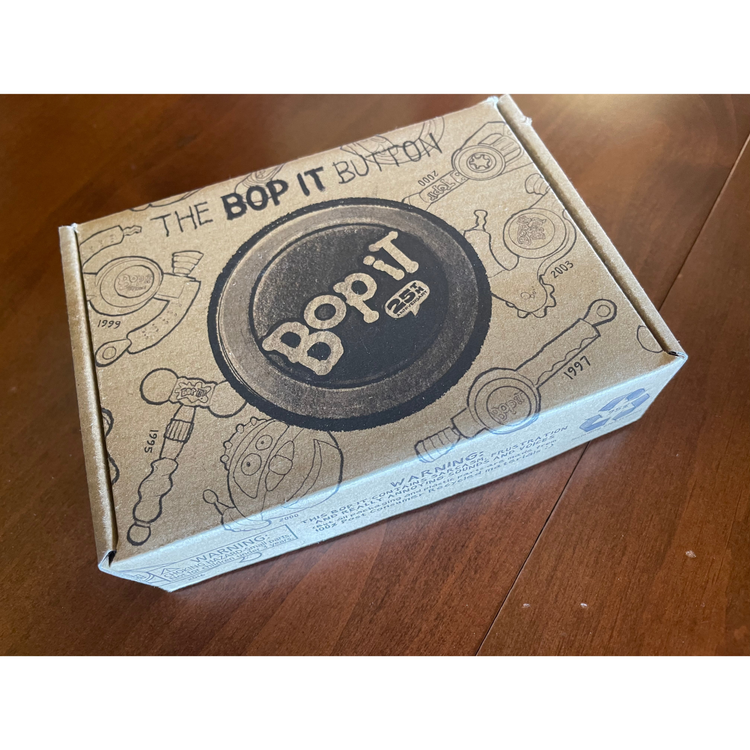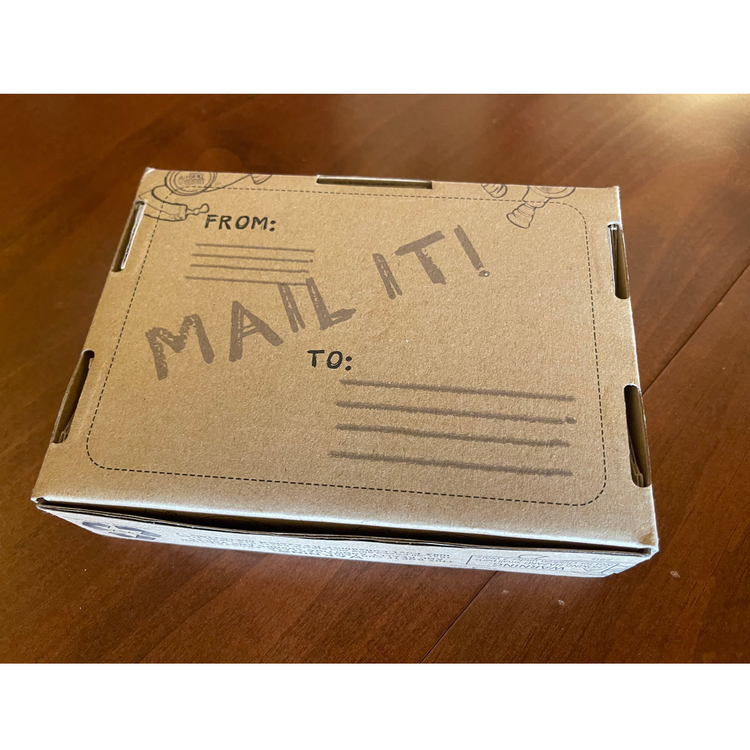 CAN YOU BEAT THE BUTTON?
Bop It fans from the '90's and 2000's - announcing a new and exciting Bop It game that sits on your desk or table and is filled with your favorite Bop It sounds and phrases from the last 25 years! A 1 BUTTON BOP IT? It looks like the "Easy Button" but it's anything but easy! It's a brand new, deceptively challenging,1 button version of the classic that requires intense focus as you try to master multiple levels! 
HOW TO PLAY: Try to obey the commands "Bop It…Don't Bop It…DO Bop It… Do NOT Bop It". But beware - as you progress the timing and rhythm changes and your brain is put to the Bop-ultimate test!

PLAY SOLO OR GROUP: Play the fun and intense solo game through 25 levels- or put it in the center of the table and play the fastest Bop It pass-it game ever for up to 10 people!

THE LONGER YOU BOP, THE MORE SOUNDS YOU UNLOCK: Contains over 150 sounds and phrases from 25 years of Bop It! 

THE PERFECT 90'S DESKTOP DECOR: Display it on your desk to give your room or office a touch of classic 90's nostalgia! It's always ready for you to take a quick Bop It Break!

FOR FANS OF ALL AGES AND ABILITIES : It's the most accessible Bop It ever- the first for those with limited dexterity - recommended for ages 6 and up. 
Product Description and Instructions:
The product: The Bop It Button is a game played with a single button that challenges a players mental focus and physical reflexes
Object: The object is to follow the audio commands correctly. The commands are Bop It, Don't Bop It, Do Bop It, Do Not Bop It, Now Bop It. 
The challenge: Players must obey each command with .5 seconds of it finishing no matter how much time elapses between it's words. (Ex: "Do………..Not Bop It"). If they fail it will play one of 30 classic "fail phrases" from the last 25 years of Bop it.
Levels: The game consists of 25 levels of 100 moves each. At each level new audio clips are unlocked. 
Audio: The audio consists of over 180 sounds and phrases, many of which are from Dan's favorite archives of the last 25 years of Bop It.
Winning the game: When a player reaches 2500 they win and hear the classic Bop It Siren sound from the OG Bop It. 
Scoring: The player receives one point for each move completed When a player fails, the score is announced. High Score: To hear the high score, hold down the button for 2 seconds. Continue holding to hear the All Time score - the number of total lifetime moves. Continue holding to hear all the audio that has been unlocked. 
25th Anniversary Bonus Edition- Additional Features:

-10 additional Guest Voices
-10 additional unlock phrases 
-BONUS MODE to unlock Timer Mode, Whoopie Cushion Mode, and Advanced Level. 
- Personal congratulatory Inventor's message if you score 2500 and beat the game!
- Extra large capacitor to retain high score and continuous play even while the batteries are being replaced
- 100% post consumer recycled plastic and packaging
Dimensions: The Bop It Button is 3.5" in Dia and 1.25" tall. Batteries:2 AAA
Choosing a selection results in a full page refresh.